The Cambridge Delta Diploma
Deepen your knowledge and understanding of English language teaching with a Delta Diploma, an advanced blend of theory and practice that will help you to develop professionally. The Delta gives you skills and insights that will help you throughout your career.

The Diploma – Status & Recognition

The Cambridge DELTA Diploma is a professional qualification  at level 7 as regulated by the Office of Qualifications and Examinations Regulation (Ofqual) on the Qualifications and Credit Framework and given premium product endorsement by NEAS in Australia.  It is postgraduate in level and although it is not a Masters on its own, most UK universities will give Delta holders exemptions and credits on their MA courses related to the subject of teaching English, Linguistics or Applied Linguistics.
You can view the list  of exemptions on several UK M.A. programmes here. 
In the Cambridge Teaching Qualifications Framework, the Delta is at the level of Proficient to Expert Teacher.
The three Modules
The course is organised around three modules, each of which is assessed separately. During the last module (Module III) candidates may focus on an area of specialism from a wide range of topics(e.g., Young Learners, ESP, Exam Classes, and many more: a full list is available on request). but  covers other needs and age groups of interest to each candidate as well.To find out more about the syllabus specifications, assignments and examination, please download and read the new syllabus guidelines by clicking  here
Here is the focus of the three modules:
Module 1 – Understanding Language, Methodology & Resources for Teaching
Assessed via written examination offered twice annually in June & December(more here). Candidates can prepare individually but must take the written assessment at an approved centre. 
Module 2 – Developing Professional Practice
Assessed via portfolio of background assignments & observed teaching. To complete Module 2, attendance of a course including seminars, guides reading, directed observations and assessed teaching practice is obligatory.  You can attend this course in blended mode, with content delivered online and teaching assessments in Athens  or you can attend an in-person course in Athens over 6 or 8 weeks. N.B. Please check announcement below about courses during the pandemic. 
Module 3 – Divided in two distinct strands (only one can be taken) 
Option 1: Extending Practice and ELT Specialism

– 

Assessed via an extended assignment on one of the ELT specialisms listed here.
Option 2: English Language Teaching Management (ELTM)

–

Assessed via an extended assignment on one of the following specialisms: Academic Management, Human Resources Management (HRM), Customer Service, Marketing. More about this option here
In view of the Covid-19 pandemic and its effects on daily life and education, we are unable to offer new dates for in-person courses in Athens for the foreseeable future and 

have Cambridge approval to transfer all course input and Module 2 teaching assessments online. This instruction is valid for all our courses beginning in 2020 & 2021.
Our centre organises mainly integrated courses and we advise candidates to follow such courses rather than by separate module for two reasons
financial reasons: you save more than 500 euros
educational reasons:  there is considerable overlap across modules and it is more efficient to take them together at the same centre.
All courses, integrated or by module, will be offered fully online as a temporary measure during the pandemic. 
Course Type 1 

Integrated – all modules – part time courses

All modules are taught and supported fully online. Module 2 teaching assessments will also be evaluated remotely or in an online class environment. 


Candidates meet twice a week e.g. 10 a.m. – 13:30 EEST. Days and times depend on candidates and their time zones.  

All Modules Fully Online Part Time Course

Synchronous course delivery – Our online live classroom is fully interactive with audio and video available for every single trainee, not just for the tutor, and training is in synchronous mode. In our live classroom, you can talk, chat and interact, do group work and collaborative activities just as if you were in our physical classroom. Seminars and workshops are recording and are available to candidates for revision or in case they have missed a session.

Asynchronous course support – Online work is also supported by providing access to a rich and varied resource library and other support Learning Management Systems for communication, assignment support and examination practice for all Modules.

Course Organisation

Online for 24 weeks 

The online course is a part-time one and covers input for Modules 1 & 2 as well as introductory sessions for many of the Module 3 options within attendance dates, but candidates may choose to take each Module separately.

Candidates are expected to complete Module 1 & 2 studies and their assessments within 8 months of beginning their online attendance. If they have time, they are also able to complete their Module 2 assignment although they can begin their research and writing immediately after they complete the first two modules.

Module 1 & 2 preparation

During the 24 weeks of the course, you will

attend online seminars and workshops
w

rite assignments for module 2

plan and te

ach module 2 lessons
attend input sessions for module 3
study for the module 2 exam
complete module 1 and module 2 assessments
complete your Module 1 & 2 assessments

Assessment notes

Teaching assessments will be done either through remote observation or in an online classroom.  

Module 1 written exams

can be taken in Athens or at centres approved by Cambridge in the candidate's own country.

Module 3 preparation

Preparation for the module 3 assignment can be completed immediately afterwards or up to the end of the calendar year. Candidates are supported remotely by their personal tutor. Completed assignments are sent to the centre electronically and are uploaded to the Cambridge platform for marking.  

Special Note

The ELT Management option is available as a separate option as well.

Tuition for the course is a total of 2500 euros and can be paid in instalments. Please email the centre for a payment schedule and ways of payment.
Cambridge Assessment fees total approx 450 euros but are paid per module.

Course Type 2

Follow the course module by module

Delta Module 1 part time Course 




Delta Module 2 Fully Online Course


     

Latest News Oct 2020

Cambridge has just announced that assessments for candidates who register on courses until the summer fo 2021 will be able to conduct their teaching assessments, both internal and external via remote observation or in online environment.

Α course taught by distance with Module 2 teaching assessments online

This is great news for people who are halfway through their Module 2 assessments and those registering now – register if you

prefer a part time course which allows you to work and study
prefer a synchronous course in which you have direct contact with tutors in a live class via video and audio.

Our online live classroom is fully interactive with audio and video available for every single trainee, not just for the tutor, and training is in synchronous mode. In our live classroom, you can talk, chat and interact, do group work and collaborative activities just as if you were in our physical classroom. Find out more about this course option here.

Delta Module 3 Course Options 




Module 3, the Specialism Module, allows Delta Candidate to branch into the areas they are really interested in developing or to consolidate the types of classes and groups they are currently teaching. This is an important part of the course as Modules 1 and 2 assessment may not, in fact fully allow you to focus on the teaching you do in your own context; Module 2 teaching assessments may be done with students who are not your own and you may want to work with younger learners, or adults preparing for an exam or business people wishing to improve their oral skills exclusively, etc.

There are two strands,

Option 1 – Extending Practice and ELT Specialism which offers a wide range of Specialisms, from Teaching Young Learners and Teens to Designing a Course for the Language Development of a group of Teachers of English.
Option 2  – This is the ELT Management option which allows candidates to focus on a number of subspecialisms such as Academic Management, Customer Care and more!

Find out more about each option here  and dates here

Tuition for Module 1 is 800 euros, Module 2 1800 euros and Module 3 600 euros. This can be paid in instalments. Please email the centre for a payment schedule and ways of payment.
Cambridge Assessment fees total approx 450 euros but are paid per module. (module 1 140 euros, module 2 1
Delta Dates at a Glance!
Platforms used

December 1 2020 – May 28 2021
February 1 – June 31 2021

  €2500

December 1 2020 – May 26 2021

Module 2 Only  Courses

December 4 2020 – May 26 2021

February 1 – June 31 2021

Courses or individual support usually start 3-4 months ahead of exam sessions in June or December. 

January 11 – March 07 2021

Delta Module 3 in English Language Teaching Management – Option 2 Specialisms

January 11 – March 07 2021

   €800

€1800

€600
IMPORTANT NOTES
Cambridge assessment fees are charged separately for each paper (a total of approx. 440 euros) 
Part time online courses can be paid in four to five installments – pls email us for payment schedules which may vary depending on the length and the amount to be paid in total. 

Calculate our tuition in your own currency

here
Delta internal candidates already attending our Module 2 course are entitled to a 50% discount on our independently offered 8-week Module 3 ELT Management course
The times for the live sessions are calculated according to our local time in Eastern Europe. For more information about your time zone, please visit the World Clock Time Zone Converted page linked here and via the image below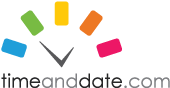 Career development value
After the CELTA, the Cambridge Delta is one of the most sought after and well-respected qualifications internationally. It is recognised by all British Universities and is fast becoming a prerequisite for some of the most interesting jobs in our field all over the world.  Delta holders find themselves eligible for more interesting careers including positions as Directors of Studies and Teacher Trainers – the Delta is a basic prerequisite for those seeking to become CELTA trainers.
Who can attend a DELTA course?

Applicants must have at least one year's experience of classroom teaching experience at a variety of level and hold a first degree in English or have appropriate qualifications which allow them to teach in their country; in addition, they should have attended a teacher training programme such as a CELTA, COTE or an equivalent Certificate in TEFL.
Preference is given to teachers with recent and varied classroom teaching experience, related degrees and an initial training qualification such as the Cambridge CELTA. A language analysis and methods assessment is used as part of the selection process.
How to Apply 
Choose the start date which interests you. If you're still unsure, please choose an approximate date for now – you will be able to specify later.
Download the CELT_Athens_Delta_Modules_Application_Form and save it in your hard drive.
Complete it and email it to info@celt.edu.gr
Arrange a date and time when you can take your language and methodology screening exam
You will be asked to send a recent lesson plan along with your application and exam answers
Attend a personal interview with the course tutor
Requirements for online attendance
Sessions for this online course will be held in a virtual classroom space which allows trainees to interact with text chat, voice chat and video and collaborate in groups just as if they were in the same room!
CELT Athens is an authorised teaching awards centre
Send us an email from this page
N.B. Check your spam folder for our reply!
Centre for English Language & Training, 3 G.Gennadiou Street, 106 78 Athens, Greece
Tel +30 210 3302406 | +30 210 3301455 | Fax +30 210 3301202|  E-mail:  info@celt.edu.gr