On the last Thursday of each month 
Since the beginning of 2017, CELT Athens has been offering a series of monthly teacher development webinars free for all practising and aspiring English language teachers.
They are hosted in our own Live Classroom powered by Adobe Connect Pro, the top interactive platform for online learning. You can log in here 
These interactive webinars focus on areas relevant to working professionals who need practical advice on their day-to-day teaching. Webinar presenters are tutors on our courses at CELT Athens, including the Cambridge CELTA and Delta.
At 12.00 a.m. UK time & 14.00 in Athens  
Please click here for more information on the centre and our tutors and  here for your local time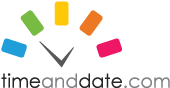 N.B. The webinar slides or handouts provided will be available for you to download during each webinar.
Previous Webinar Topics in 2017-18
   

Do not miss this 4 – part series if interested in the CELTA course 
 Our next CELTA webinar 
  How to prepare for your CELTA course
Log in time  
14.30 EET 
Log in Address
 Never miss another free webinar!
Subscribe to our Mailing list

here!
SaveSave
SaveSave
SaveSave
SaveSave
Should you be interested in being invited, please subscribe to the free webinars mailing list form below
Never miss another free webinar!
Subscribe to our Mailing list here!