All Modules Fully Online PT Course
Αn integrated course taught by distance with Module 2 teaching assessments online
We offer two such courses every year, one beginning in the fall and one in the winter term.
This course option is ideal for working teachers who
cannot get away for the 6 or 8 weeks of an intensive course
prefer a part time course which allows them to work and study
prefer a synchronous course in which they have direct contact with tutors in live class via video and audio.
Our online live classroom is fully interactive with audio and video available for every single trainee, not just for the tutor, and training is in synchronous mode.
In our live classroom, you can talk, chat and interact, do group work and collaborative activities just as if you were in our physical classroom.
Course Organisation
Online for the first 24 weeks 
The online course is a part-time one and covers input for Modules 1 & 2 as well as introductory sessions for many of the Module 3 options within attendance dates, but candidates may choose to take each Module separately.
Input is via webinars in our high-tech online classroom. Four 90-minute sessions are taught every week over two days. Times vary from course to course depending on participants' time zones.
The last two weeks of every course are dedicated to exam preparation for the Module 1 Written Exam.  These last two weekends are usually offered near exam dates
During the online input section of the course, all candidates are expected to write their background assignments and fulfil their course obligations – attendance, studying, writing, participation and discussions.
N.B. With the temporary Cambridge guidelines allowing Module 2 teaching assessments observed either remotely or in an online classroom, these will be also done during the duration of the 24 weeks) . 
The online part of the course offers full preparation for Modules 1 & 2. Nearer the Module 1 exams, a special Exam Primer mini course is offered to our candidates.
In the last few weeks of the course, a number of Module 3 specialisms is also introduced as well as a number of Module 3 assignment core subjects such as Needs Analysis, Testing, Syllabus Design and Course Planning & Evaluation. Each candidate is given more individual tutorial time and further support during the writing of their chosen specialism assignment.
Teaching Assessments  
During their course, candidates have to:
teach a diagnostic lesson  (unassessed )  and four assessed lessons, the last one seen by an external Cambridge assessor
observe 10 hours of lessons – some on video, most live
teach an Experimental  lesson and report on its success
complete and submit all written assignments (4 essays and a professional development assignment)
Module 1 written exams can be taken in Athens or at centres approved by Cambridge in the candidate's own country.
Module 3 assignments can be started during or right after the course ends. We are very flexible but all three modules must be completed within two academic years from the start date of the course.
Platforms used
Our online course provision is offered via webinars in an online classroom, in which candidates attend live synchronous sessions with their course tutors and fellow course participants. The input sessions, workshops and tutorials cover the syllabus of all three modules in an integrated fashion.
The tutor and participants use webcams and microphones as well as text chat, and the VLE is equipped with whiteboards, ability to see handouts, powerpointpresentations, videos, shared screens and send and receive audio and video.
Candidates can also interact with each other in the webinar room and in special workshop rooms called 'breakout rooms' where they can discuss, have workshops and plan/design just as if they were in a the same physical classroom at CELT!
Our candidates are also supported through
A course dedicated resources website, PBworks.  This acts as a repository for all resources needed for the trainees to study for their course.
A course dedicated communication platform, Schoology, for discussions, uploading of assignments, feedback on drafts and much more!
A closed Facebook group to help network with all our other international candidates, be invited to observe live or live-streamed lessons delivered at CELT (with our candidates' permission, of course). This is also where we post jobs sent to our centre asking to connect with our candidates or alumni.
Dates & Tuition at a Glance!
Delta Course Options and Dates 

Platforms used

Integrated all Modules 

Fully Online 

 

Course  

More dates for early 2021 coming soon 

December 1 2020 – May 28 2021 (almost full)

  €2500

Module 1 Only Online Course

December 1 2020 – May 26 2021

Module 2 Only  Courses

December 3 2020 – May 28 2021

Module 3 Only  Courses

Module 3 only courses are offered to external candidate by individual tutorial. Courses usually start 3-4 months ahead of exam sessions in June or December

 €800

€1800

€600
Cambridge assessment fees are charged separately for each paper ( a total of approx. 440 euros) 
The times for the live sessions are calculated according to our local time in Eastern Europe. For more information about your time zone, please visit the World Clock Time Zone Converted page linked here and via the image below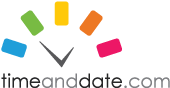 Eligible Candidates
Preference is given to teachers with recent and varied classroom teaching experience, related degrees and an initial training qualification such as the Cambridge CELTA. A language analysis and methods assessment is used as part of the selection process.How to Apply
 Payment Options & How to Apply
You can pay for your tuition via bank transfer, Western Union, credit card or PayPal.  Please contact us for your choice and for details.
Choose the start date which interests you. If you're still unsure, please choose an approximate date for now – you will be able to specify later.
Download the application form (CELT_Athens_Delta_Modules_Application_Form ) and save it in your hard drive.
Complete it offline in your own time and email it to info@celt.edu.gr
Arrange a date and time when you can take your language and methodology screening exam; the written part is timed and takes about 90 minutes to complete; the interview, anywhere between 40 minute and one hour.
Requirements for online attendance
Sessions for this online course will be held in Adobe Connect Pro or Zoom,  i.e., a virtual classroom space which allows trainees to interact with text chat, voice chat and video and collaborate in groups just as if they were in the same room!
To participate, you need a fast internet connection, a noise cancelling headset (not the one you use for your smartphone) and a web camera.  A slow internet connection or poor audio equipment may destroy your experience and that of everyone else on your course, so you need to invest so you can enjoy the learning experience without obstacles.
For More
For details regarding applications, content or timetable, please send an e-mail to:
info@celt.edu.gr
Questions?  Need more information? Send an email from this page. 
Please check your spam folder for our response (from an email address that ends in @celt.edu.gr )  because often emails from schools or people who send a lot of messages very often end up there!